Save These Dates!
Highmark Walk – Lehigh Valley
Saturday, June 4, 2022
DeSales University – Center Valley, PA
  Grey Matters…Jamming for BIAPA
Sunday, June 5, 2022
Moss Mill Brewing Company
Huntingdon Valley, PA

BIAPA Annual Conference
June 26 – 28, 2022
Lancaster Marriott – Lancaster, PA

Brain Injury Challenge: Race for Recovery
Saturday, October 22, 2022
Tyler State Park – Richboro, PA
________________________________________ BIAPA Annual Conference
Celebrating Connections & Collaboration in Brain Injury Rehabilitation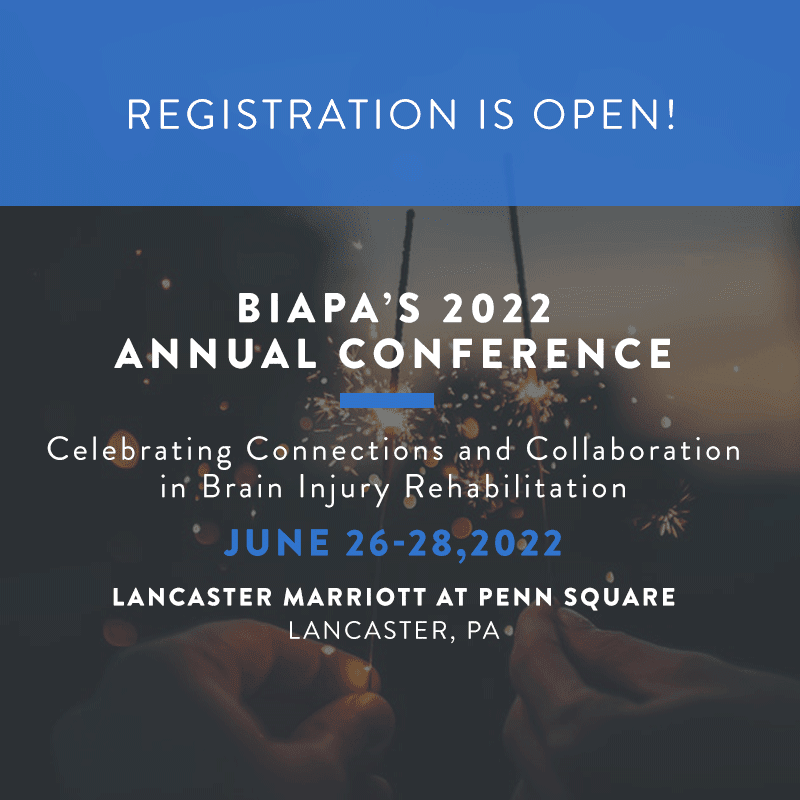 The 2022 BIAPA Annual Conference is approaching fast. This year it will be held in person at the Lancaster Marriott & Convention Center located in the heart of Lancaster, Pennsylvania. This exciting event kicks off on Sunday, June 26th and wraps up on Tuesday, June 28, 2022. The conference offers: 16 CEU In-Person Conference Opportunities 7 Bonus On-Demand CEUs Available Post Conference Experts present on Ethics, Headaches, Sleep, Opioids, Supports and More! In addition to the many educational opportunities available at the conference, there are also many fun, social events such as The Sunday Night Movie featuring the "Best Summer Ever" Musical. Monday evening features a Dinner Reception and Silent Auction as well as Coffee House with Cristabelle Braden.

We'd love to see you at the conference! There will be no walk-in registrations accepted at this conference. Register Today
Certified Brain Injury Specialist Review Course BIAPA will be holding a virtual 4-Part review course for those preparing to become Certified Brain Injury Specialists on June 29, July 6, July 13, and July 20, 2022 from 9:00 am – 1:00 pm each day. The CBIS Preparation Course will cover topics contained in the Essentials of Brain Injury Guide, Edition 5.0. It was pre-recorded by CBIS Trainers, and will include live Q&A sessions with the CBISTs at the end of each session.

For additional information and details on how to register for this course, please CLICK HERE.
Employment Opportunities NeuroResource Facilitator
BIAPA, in collaboration with the PA Department of Health, is working to connect individuals with brain injuries to care across the Commonwealth of Pennsylvania. This project aims to connect individuals with treatment, resources, and benefits, as well as to build natural supports in the community. BIAPA is currently seeking to hire two part-time NeuroResource Facilitators in western Pennsylvania to take on this important work.

Clinical Research Data Collector:
Re-Entry Assistance from Community to Home (REACH)
BIAPA is currently seeking a part-time Clinical Research Data Collector for our REACH Project. The Data Collector will conduct follow-up outcomes data collection with research participants at predetermined intervals according to a research protocol. The Data Collector will contact participants by phone, conduct interviews to collect information needed, record data into the study's database, and communicate with study team members as needed.

For additional details on these employment opportunities, please CLICK HERE.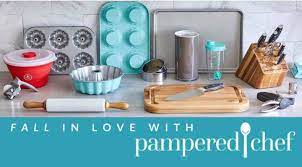 Pampered Chef Online Fundraiser for BIAPA BIAPA volunteer Joan Steinberg is hosting an online Pampered Chef fundraiser for the BIAPA team participating in the Highmark Walk for a Healthy Community in the Lehigh Valley. During the month of May, Pampered Chef will donate to BIAPA 30% of all sales made through Joan's online store. Follow this link to explore Pampered Chef's irresistible kitchen and food items. Today is the last day to place your order.
Support Group Corner The topic for the BIAPA online support group in May was the Brightway app that features more than 100 live virtual group classes across the country each month free of charge! Special guest Yannick from Brightway Health demonstrated the app. Members of the group were enthusiastic about the potential to find fun activities and made a plan to test out specific sections and report back to the group next month. The app can be downloaded free of charge from google play or the apps store and used on smart phones and tablets.
In addition to reviewing the experiences of members using the Brightway Events app, the June meeting will feature special guest Jennifer Lynn Robinson, a person with brain injury who delivered the TEDx talk "From Fighting for Breath to Fighting for Life" in March 2020. She will share her inspiring story and lessons learned with the group. The BIAPA online support group will meet on Thursday, June 16th at 5:00 PM. Please email survivorsupport@biapa.org if you would like to be included on the distribution list to receive an invitation and link to the Zoom meeting. A full list of all of Pennsylvania's support groups, with contact information for each, is on the BIAPA website's Support Group Listing Page. If you are aware of groups that are meeting through videoconferencing, please contact Candace Gantt, BIAPA Board member, at candace.gantt@verizon.net, so we can let others know about them.